Ingram Micro has secured the distribution rights for RightCrowd Contact Tracing in New Zealand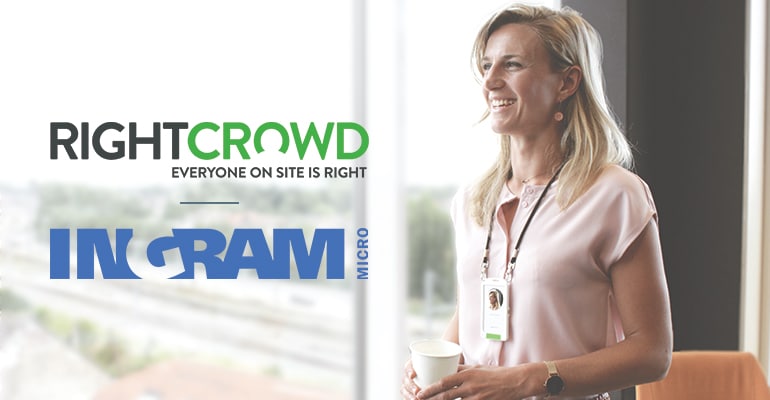 Ingram Micro has secured the distribution rights for RightCrowd Contact Tracing in New Zealand
New Zealand now requires business owners and operators to maintain accurate records to strengthen Contact Tracing efforts.
By securing distribution rights for RightCrowd Contact Tracing, local resellers are equipped to deliver a digital contact tracing solution that automates record keeping and helps businesses deliver accurate records quickly. 
Steve Blackmore, Ingram Micro NZ Business Manager for Networking & IoT says "changing circumstances are placing an additional compliance burden on business. Manually managing accurate records is labour-intensive and error-prone. Many organisations will immediately recognize the benefits of automating data collection and look to their local technology providers for proven solutions. Ingram Micro is pleased to be building out our portfolio with world-class solutions, proven internationally that can integrate neatly with the existing access control system and security environment." 
Blackmore continues "RightCrowd has been working with businesses large and small to develop a leading close contact reporting application. It is easy to use, and reports on days of data in seconds.   The result is that business can meet their reporting obligations quickly and accurately, but also better manage their Covid-19 risks." 
RightCrowd turns an existing building access card into a digital contact Tracing wearable. The RightCrowd Badgeholder makes social distancing visible and prompts people with a visual warning to establish a safe distance. The Badgeholder also captures close contact data, which is stored in a secure database.    
In the event a worker or visitor is infected, RightCrowd delivers 1st, 2nd and 3rd degree, and date-based exposure reporting at the click of a button. The system's privacy and distance settings are configurable to match changing legal and policy requirements, providing complete anonymity while effectively managing operational risks.
RightCrowd CEO, Peter Hill noted that "internationally there is growing acceptance of wearable contact tracing technology driven by COVID-19 health regulations designed to protect people. However, for many companies and their Boards, adopting this technology is about better managing operational risk and business continuity." 
Hill continues "what we see is that where an organization can quickly and accurately deliver COVID-19 exposure reporting, they can limit operational shutdowns to identified areas and limit the number of people off work. Companies without this capability are being forced to shut larger areas for longer, while manual contact tracing and broader deep-cleaning take place. Delivering this capability is where RightCrowd Contact Tracing is a market leader."
Blackmore says that while it is distributing RightCrowd to its network of more than 2,700 resellers across New Zealand, Ingram Micro NZ itself is introducing the solution to its warehouse. "Just like every other company, we have new risks and responsibilities owing to the pandemic. RightCrowd is helping solve the challenges by eliminating manual reporting and helping us better understand our Covid-19 risks, as we've established through a successful evaluation in our warehouse."
He expects significant demand for RightCrowd Contact Tracing in the short term for pandemic-related administrative relief, and in the longer term as customers appreciate the value of the vendor's solutions.
Media contact:
Leandri Smith — The Mail Room
[email protected] | 027 365 9003  
 Peter Hill — RightCrowd, Chief Executive Officer
[email protected] | +61 7 5593 2581 
About RightCrowd
Founded in 2004, RightCrowd (ASX: RCW / OTCQB: RCWDF) is a global provider of safety, security and compliance solutions that manage the access and presence of people. RightCrowd has offices in Seattle, Belgium, Manila, and the Gold Coast, with over 150 employees across a range of specializations. Combined with our long-standing alliances with major security and business systems vendors, RightCrowd delivers world-class solutions to meet clients' most difficult security and compliance challenges. RightCrowd has invested over 17 years working with the best of the best in the physical security industry and has successfully optimized business functions in major global organizations and industry verticals, including Fortune 50 and ASX 10 companies.