Managing COVID-19 Risks in the Resources Industry at Stawell Gold Mines
Stawell Gold Mines are located in Victoria, Australia a region with a strong connection to gold production. The Company has big aspirations and strong customer demand. As the global economy continues to recover, investors have turned to gold as a safe haven and this is driving continued demand for the commodity. Having established a risk-based Covid Management Plan the Company clearly understood the operational risks to its highly specialised workforce. This is business were safety makes good business sense. RightCrowd was selected to deliver its class-leading digital contact tracing solution to help keep its operations running.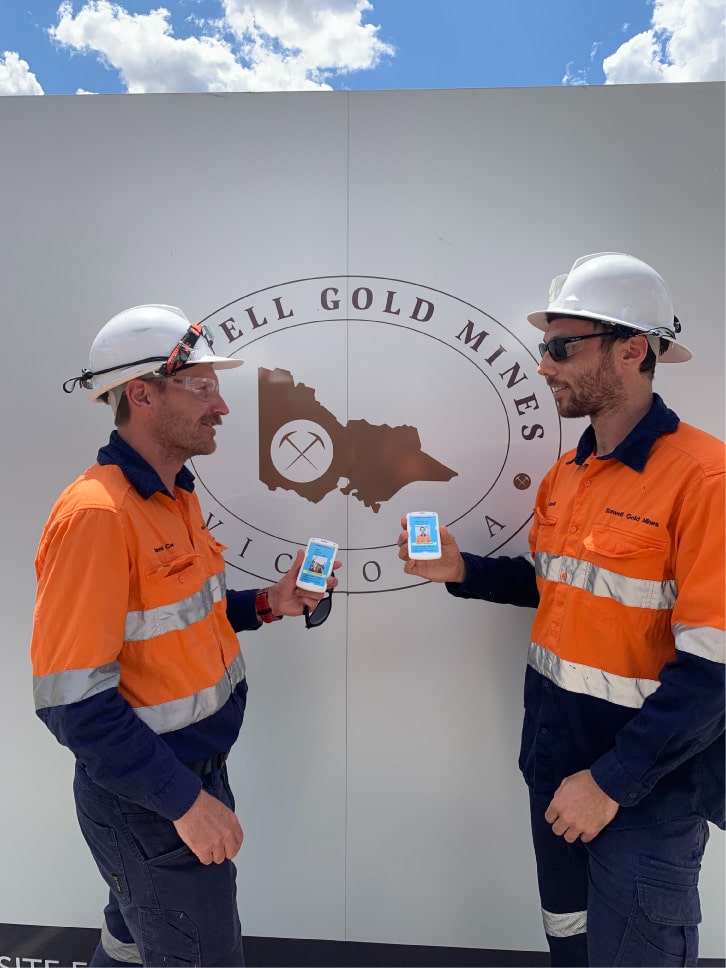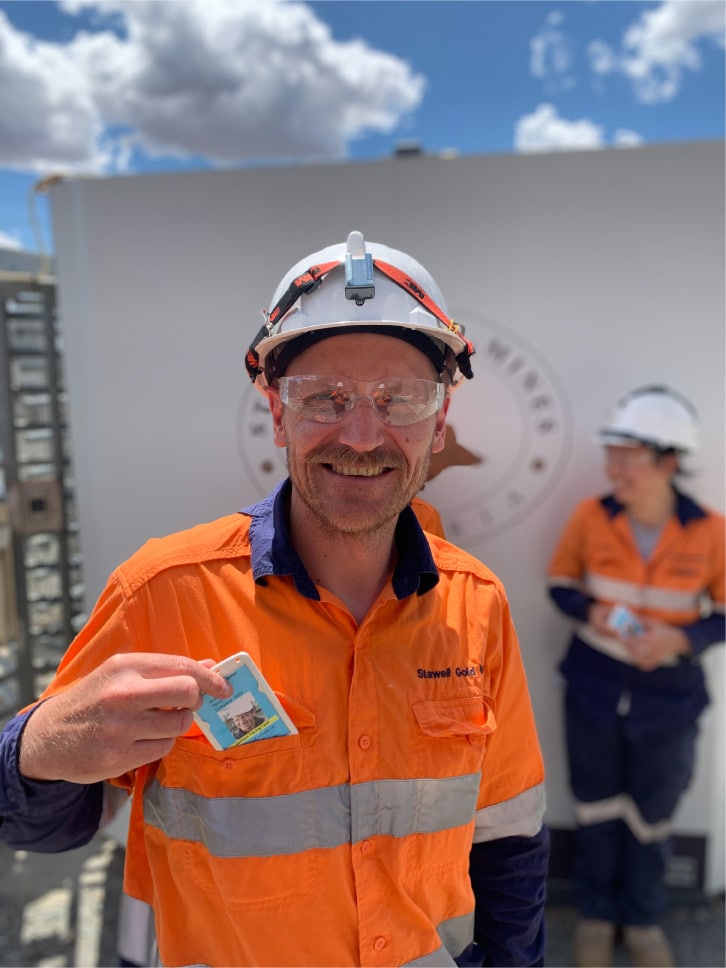 RightCrowd Contact Tracing badgeholders monitor safe physical distancing and deliver a real-time report showing COVID-19 exposure in the workplace.
STAWELL GOLD MINES
Stawell Gold Mines has operated at its current location since 1981, which has involved the progressive mining of gold in a series of open pits and extensive underground workings. The surface operations are situated adjacent to the eastern boundary of the Stawell township and encompass an approximate area of 380 ha. The site's underground workings extend from the Magdala portal in a north-westerly direction underneath the town.
Originally started by Western Mining Corporation, the mine asset has been through a series of domestic and foreign owned entities during its life. In December 2017, private equity group Arete Capital Partners acquired a controlling interest in Stawell Gold Mines and related assets in Western Victoria.
As global economies continue to heal post-Covid demand remains strong for the precious yellow metal, as investor turn to gold as a safe haven when many currencies appear under threat. Despite a stellar run across 2020, gold remains attractive for many investors, and the accommodative policies of many central banks has meant money has continued to flow into this asset class.
Peter Hill, RightCrowd CEO noted that 'With such strong demand for gold, management recognised that Covid-19 represented a major operational risk and established a Covid Management Team which set about understanding the risks and establishing a hierarchy of controls. One of those was digital contact tracing'.
RIGHTCROWD A CLASS-LEADING CONTACT TRACING SOLUTION
David Coe, Health, Safety, Environment and Community Manager at Stawell Gold Mines said 'Safety is our number one priority and it's incredibly important that if we have an active Covid case onsite we keep our people and community safe. The data from the system has been really valuable, its identified that most people come in contact with about 25 other people per day onsite. So instead of removing 130 people from site, we can accurately identify close contacts and manage them. We understand our risks better'.
The company went through a rigorous technical and operational evaluation of a number of competing solutions. Mr. Coe noted that 'we liked the form factor of the Badgeholder because it sits in our shirt pockets very comfortably'. Mr Coe noted 'we all have badges already and you cant get onsite without badging in at the front gate. So having something that used that, was easy for our people to accept because it was already part of our daily practice'.
'The contact tracing application was beyond anything else that we had seen in terms of simplicity of use, and speed'.
The company had attempted a number of engineering controls early in the pandemic and found that they eroded the communication and the culture of the operation. 'We tried splitting the operation into four work units, but it got in the way of people talking, critical information being conveyed and impacted our workplace culture' said Mr. Coe.
The RightCrowd Badgeholder collected close contact information, and fed it to a secure database. The Company chose to ensure privacy of workers was protected and that personal data could not be exposed. The contact tracing application is able to complete days of manual work in seconds, allowing the Covid Management Team to rapidly and accurately contact exposed people.
Mr. Coe said 'the deployment was very easy, we wanted to get something in quickly, we had everything up and running within a week of gear arriving onsite'.
BENEFITS OF RIGHTCROWD CONTACT TRACING
The major impact is that exposed people are identified rapidly and their health can be looked after as a priority. Previously the Company would have been forced to remove whole teams, with huge impacts across operations. Mr Coe noted that 'HSE is part of our operating model, and RightCrowd Contact Tracing helps us keep our people safe and our operations running'.
This is why Stawell Gold Mines chose RightCrowd:
Keep people safe and critical teams operational
Fast, accurate close contact reporting
Additional health and safety use cases