Contact Tracing Webinar
Presented by:
Bart Vansevenant | GM, Presence Control & Cyber Security Solutions
Bart Vansevenant is responsible for Product Innovation at RightCrowd. In his role he leads the presence control and cyber security solutions of the company. Vansevenant has spent 15 years in the cyber security market. He was CMO at cybersecurity start-up Catbird. He was Executive Director of the Global Security Organization at Verizon, responsible for strategy, product management and development for the company's cyber security portfolio worldwide. He has also held executive roles in Cybertrust, Ubizen, Telenet and Oracle.
RightCrowd Contact Tracing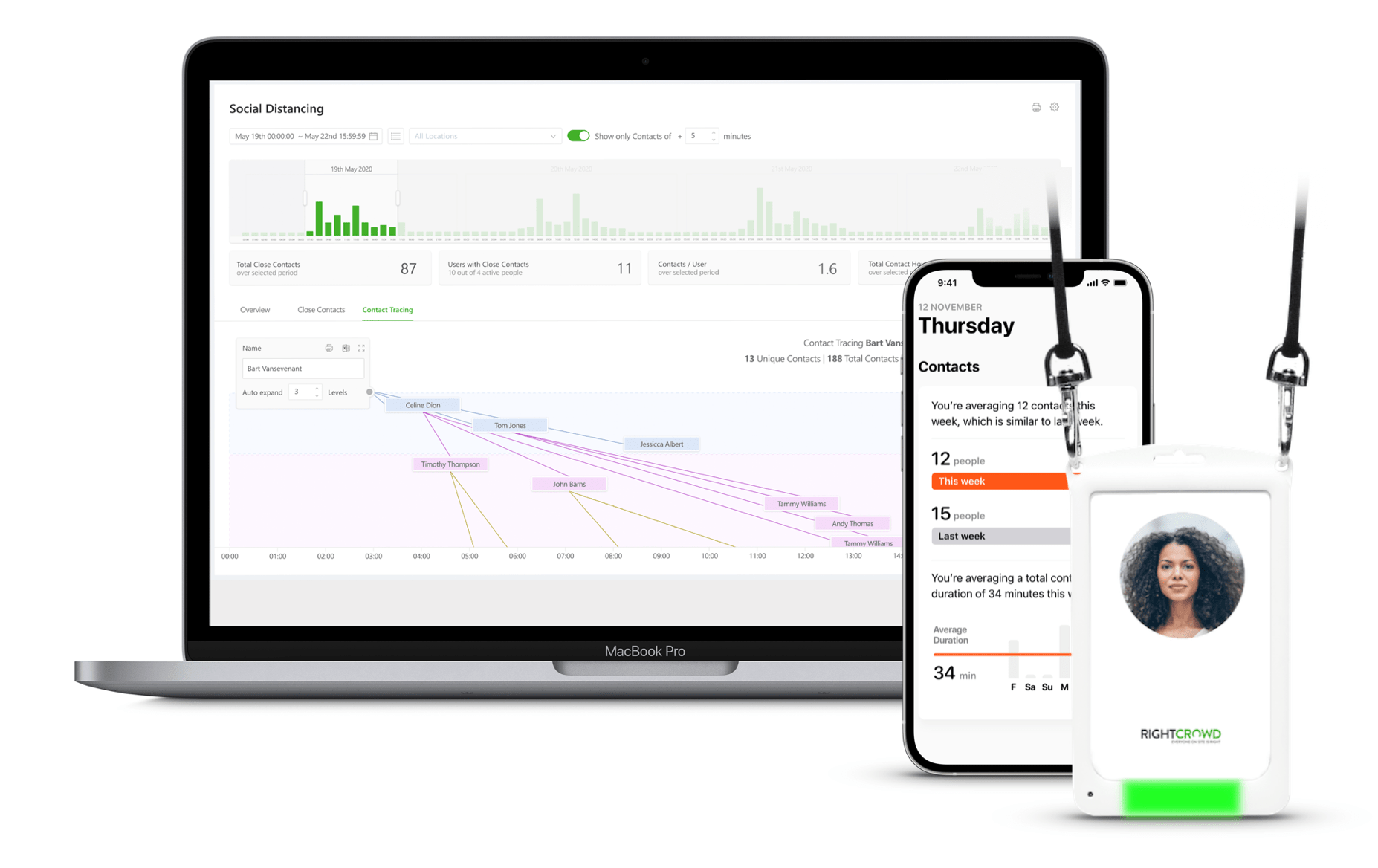 RightCrowd Contact Tracing introduces an automatic approach to managing COVID-19 exposure in the workplace. Using proven Bluetooth® Low Energy technology, each digital badgeholder continuously monitors social distancing and provides critical real-time data to trace COVID-19 contacts to prevent onward transmission to employees, visitors and contractors.
When the wearable detects a colleague is within approximately 6 feet / 2 meters of another colleague, it prompts the users with a visual beacon to establish a safe distance.
In the event a team member or visitor is identified as infected, RightCrowd quickly delivers 1st, 2nd and 3rd degree COVID-19 exposure reporting. The system's privacy and distance settings can be configured to match legal and policy requirements and provide complete anonymity while effectively managing operational risks.
RIGHTCROWD NEWS
Explore our latest articles
Explore our RightCrowd News for valuable insights, updates and thought leadership on industry best practices in safety, security and compliance management trends.
RightCrowd secures distribution rights with Ingram in New Zealand for RightCrowd Contact Tracing to deliver a digital contact …
Read more