COVID-19 Solutions
TAKE CONTROL OF SAFETY AT WORK
Keep your operations running
Leverage your physical security infrastructure to manage your return to the workplace.
RightCrowd can help implement your return to work protocols across your workers, visitors and facilities. Have confidence that only approved people can gain access to your site with inductions, contactless kiosks and health checks. The solution seamlessly integrates with your Physical Access Control system to enforce compliance.
Ensure that everyone is safe
to be in your workplace
Manage COVID-19 checks, site inductions and approvals
to ensure that every worker or visitor is safe and authorized to be back.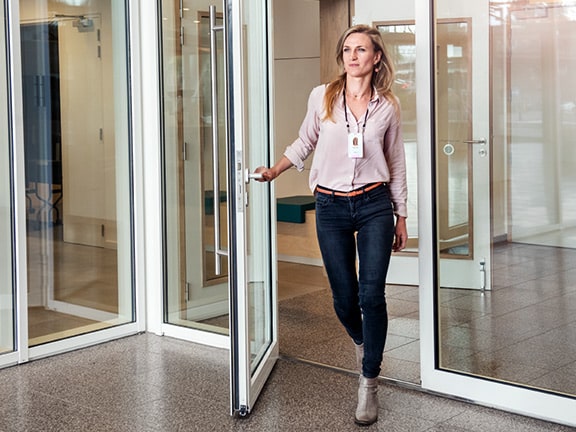 Wearables to make social distancing visible
Turn your existing security access card into a social distancing monitoring solution.
Rapid Contact Tracing
built for business
Quickly identify workers who have been
in contact with an infected person.

Contactless visitor and worker entry

Instant, contactless visitor and contractor verification in one easy to use handheld device.
Keep your workplace safe
Let's Connect
To request further information, contact us via our web form.
Streamline your workplace processes with RightCrowd. Order the right solution for your business today.
Trusted by the Fortune 50