Return to the workplace
REOPEN SAFELY WITH RIGHTCROWD
Workplace access designed to keep people safe and the company secure
Workplace access solutions to lock-in safety, security and compliance for your employees, contractors and visitors
The global COVID-19 pandemic has changed how often people come into the office and the physical access they need. Remote and hybrid workplace models have shown the potential security risks of unrestricted physical access. Now you can get in control.
With RightCrowd you can ensure that every worker, contractor and visitor has exactly the right physical access they need to do their job, every time they come in to the work environment.
Return to the Workplace Solutions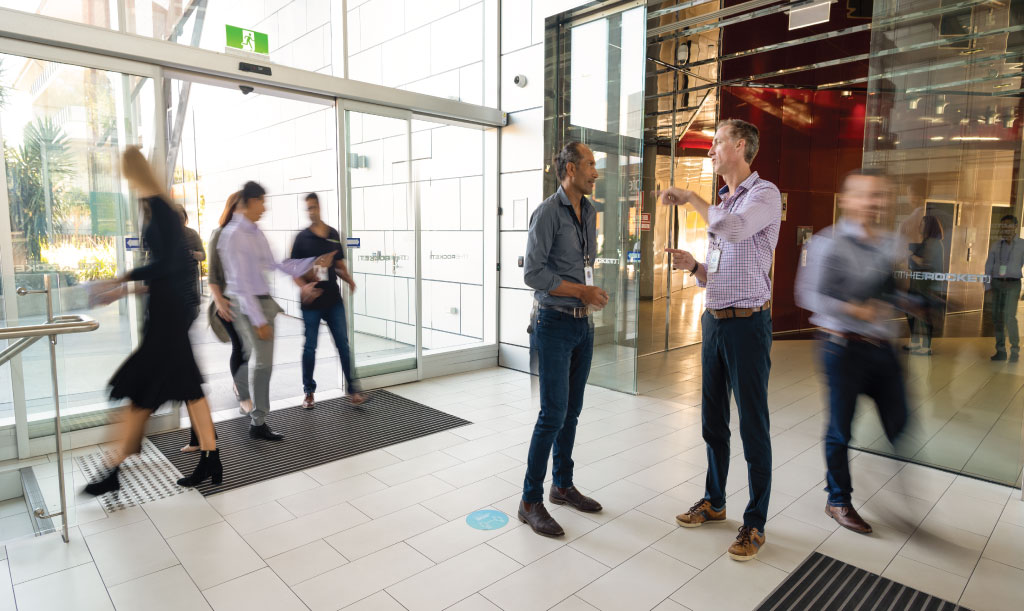 SOLUTION FEATURES
How to enable every employee, contractor and visitor with secure and compliant physical access
Integrations
We connect to workplace tools you rely on.
LenelS2
Honeywell
Tyco
PACOM
Microsoft Teams
Active Directory
Office 365
SAP Success Factors
Oracle
Google
Sharepoint
Zoho
Keep your workplace safe
Let's Connect
To request further information, contact us via our web form.
Return to the workplace with confidence and keep your operations running with RightCrowd.
Trusted by the Fortune 50
RIGHTCROWD NEWS
Explore our latest articles
Explore our
RightCrowd News
for valuable insights, updates and thought leadership on industry best practices in safety, security and compliance management trends.
For many teams, the idea of a permanent desk now seems outdated. Workers want to come into the …
Read more