Return to the workplace
RIGHTCROWD SOLUTIONS
Take control of workplace access.
Workplace access solutions to safely, securely and compliantly return your people back to the office.
Talk to an expert
REOPEN SAFELY WITH RIGHTCROWD
Give everyone the toolkit to be safe, secure and compliant when they return to work
Workplace access solutions to lock-in safety, security and compliance for your employees, contractors and visitors
The global COVID-19 pandemic has changed how often people come into the office and the physical access they need. Remote and hybrid workplace models have shown the potential security risks of unrestricted physical access. Now you can get in control.
With RightCrowd you can ensure that every worker, contractor and visitor has exactly the right physical access they need to do their job, every time they come in to the work environment.
SOLUTION FEATURES
How to enable every employee, contractor and visitor with secure and compliant physical access
Streamline service requests with employee self-service and smart process automation.
Give workers the toolkit to manage their return to the office safely and securely.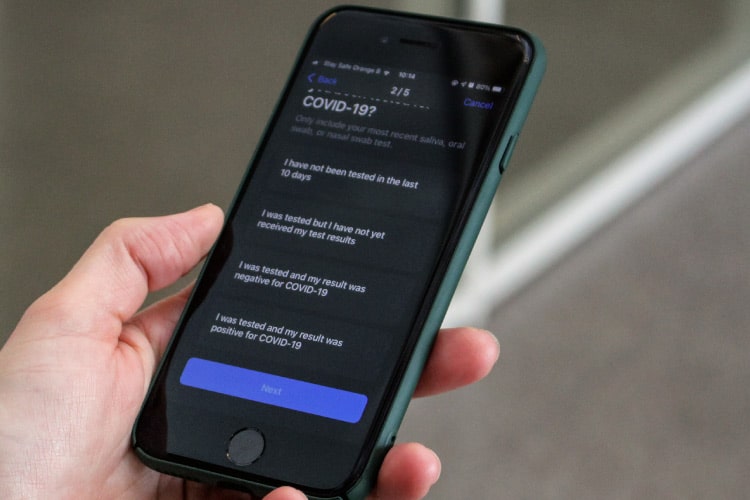 Improve security and compliance with policy driven physical access management solutions.
Ensure every worker has only the physical access they need to do their job.
Help returning workers maintain Social Distancing.
When the wearable detects a colleague within approximately 6 feet or 2 meters and prompts the users with a visual beacon to establish a safe social distance.
Fast, accurate, reliable Contact Tracing.
Quickly access close contact reporting across location, date/time, duration and 1st, 2nd or 3rd-degree exposure.
Integrations
We connect to workplace tools you rely on.
LenelS2
Honeywell
Tyco
PACOM
Microsoft Teams
Active Directory
Office 365
SAP Success Factors
Oracle
Google
Sharepoint
Zoho
Keep your workplace safe
Let's Connect
To request further information, contact us via our web form.
Return to the workplace with confidence and keep your operations running with RightCrowd.
Trusted by the Fortune 50
RIGHTCROWD NEWS
Explore our latest articles
Explore our
RightCrowd News
for valuable insights, updates and thought leadership on industry best practices in safety, security and compliance management trends.
Wearable technology in manufacturing has been on a steady growth trajectory helping build smarter operations and enabling digital …
Read more