Visitor Management
IMPROVE YOUR VISITOR OPERATIONS
RightCrowd Visitor Management
Choose the leading enterprise visitor management solution trusted by the Fortune 50.
RightCrowd ensures the safety, security and compliance of visitors through your buildings and facilities. Have confidence that only approved visitors can gain access to your site with inductions, NDAs, contactless kiosks and peripherals. The solution seamlessly integrates with Physical Access Control and many enterprise systems, while giving your visitors the best experience.
Solution Features
How to streamline your lobby.
Ensure your visitors are
authorized to be
in your workplace
Manage COVID-19 checks, site inductions and approvals to ensure that every visitor is safe and authorized to be there.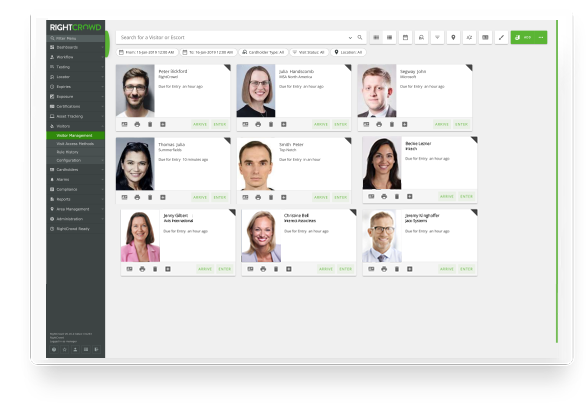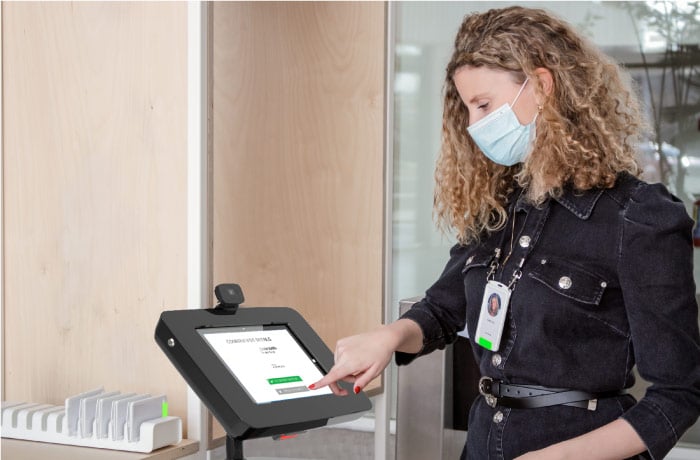 Empower your workers to manage visitor compliance
Easy, self-service tools to efficiently manage every type of visitor – from arrival to departure.
Protect your visitors
with contactless entry
RightCrowd Visitor Management enables a customized entry experience for every visitor type. Use mobile apps and touchless kiosks to keep your people and visitors safe.

Enforce safety, security and compliance
Enhance your physical access security system to manage the safety and compliance of your visitors and workers in one intelligent platform.

Integrations
We connect to workplace tools you rely on.
Tyco
Genetec
Gallagher
Microsoft Teams
Active Directory
Office 365
SAP Success Factors
Image HOLDERS
Parabit
Docusign
Keep your workplace safe
Let's Connect
To request further information, contact us via our web form.
Streamline your visitor management processes with RightCrowd. Order the right solution for your business today.
Trusted by the Fortune 50
RIGHTCROWD NEWS
Explore our latest articles
Explore our
RightCrowd News
for valuable insights, updates and thought leadership on industry best practices in safety, security and compliance management trends.
For many organizations, their first Visitor Management System was purchased as a replacement for a paper visitor logbook …
Read more