Contact Tracing
KEEP YOUR OPERATIONS RUNNING
Identify potentially infected workers quickly
Make contact tracing decisions faster with a reporting tool built for business.
RightCrowd quickly delivers multi-layered and visual Social Distancing Monitoring and Contact Tracing reporting. The systems privacy settings can be configured to match legal and policy requirements, and provide complete anonymity while effectively managing operational risks.
Rapid contact tracing built
for business
Quickly identify workers who have been in contact
with an infected person.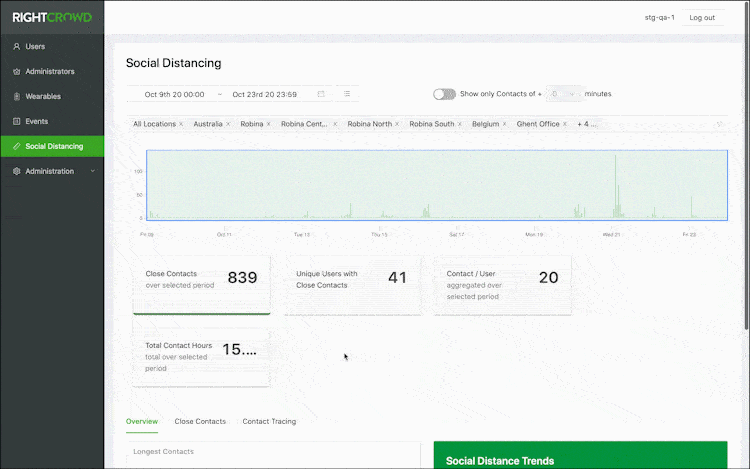 Multi-layered and visual contact tracing
Rapidly visualize the spread and identify who else has been exposed.
Targeted decontamination reporting
Rapidly identify areas for deep-cleaning to get back up and running faster.
Identify high-risk areas and hot spots

Data driven risk management to proactively prevent the spread of the virus.
Features
Contact tracing built for business.
Keep your workplace safe
Let's Connect
To request further information, contact us via our web form.
Streamline your workplace contact tracing processes with RightCrowd. Order the right solution for your business today.
Trusted by the Fortune 50
RIGHTCROWD NEWS
Explore our latest articles
Explore our RightCrowd news for valuable insights, updates and thought leadership on industry best practices in safety, security and compliance management trends.
As the vaccine roll-out got underway, emergency temporary COVID-19 workplace standards (ETS) were issued on November 30, 2020 …
Read more