Workforce Access Management
WHEN SAFETY, SECURITY AND COMPLIANCE COUNTS
RightCrowd Workforce Access Management
Ensure every worker has only the physical access they need to do their job.
Step up your physical access controls and use RightCrowd Workforce Access management to improve safety, security and compliance across your workplace. Enforce business rules, regulations and policies to streamline operations and enforceable security and compliance outcomes.
Solution Overview
How to optimize your workplace security and compliance
Solution Demonstration Videos
Solution Features
We have the features your workplace demands
Enable every employee, contractor and vendor with secure and compliant physical access.
Deliver the right physical access to the right people, across the entire worker engagement.
Streamline service requests with employee self-service and smart process automation.
Give workers the toolkit to manage operational security, compliance and safety in real-time.
Improve security and compliance with policy driven least-privilege physical access management solutions.
Ensure every worker has only the physical access they need
to do their job.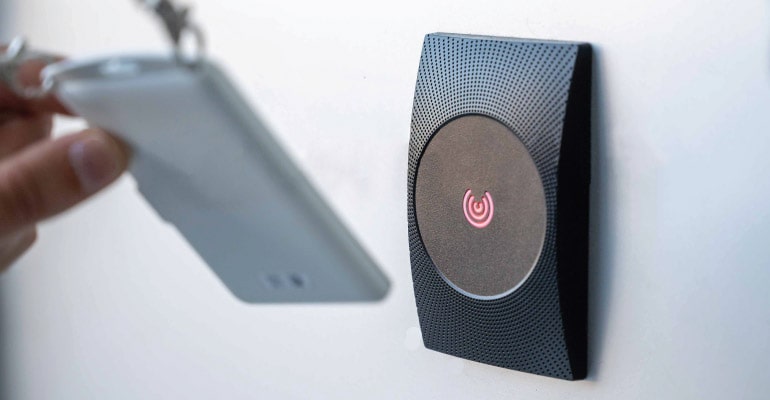 Scalable access management solutions that can adapt to meet changing business needs and policy requirements.
Flexibly integrate HR, ERP and Physical Access Control system to manage worker and visitor compliance.
Integrations
We connect to workplace tools you rely on.
LenelS2
Honeywell
Tyco
PACOM
Microsoft Teams
Active Directory
Office 365
SAP Success Factors
Oracle
Google
Sharepoint
Keep your workplace safe
Let's Connect
To request further information, contact us via our web form.
Streamline your workforce access management processes with RightCrowd. Choose the right solution for your business today.
Trusted by the Fortune 50
RIGHTCROWD NEWS
Explore our latest articles
Explore our
RightCrowd News
for valuable insights, updates and thought leadership on industry best practices in safety, security and compliance management trends.
The emergence of the Delta variant is now forcing companies of every size to reevaluate digital contact tracing …
Read more